Next level camping bowls
Flex Strap Bowls combine the durability of 304 stainless steel with the practicality of the included Flex Straps. The straps give you a solid grip on your bowl and allow you to hang you to hang the bows from your pack when it's time to get moving.
Each bowl is two inches deep to hold hearty soups and stews made on your Solo Stove camp stove and features rolled edges. This set comes with 2 Flex Strap Bowls and 4 Flex Straps in red, orange, blue, and green.
"The straps make using these bowls so easy—an ingenious idea, actually!" — D.
Did we mention free shipping and free returns? If you aren't happy with your Flex Strap Bowls, send it back and we'll send you a FREE prepaid return label (We don't think you will want to though). Return within 30 days for a full refund. Customers shipping from the outside the contiguous United States (Alaska & Hawaii) are responsible for return shipping costs.
Every Solo Stove product is backed by our lifetime warranty. Learn more about it here.
Product Specs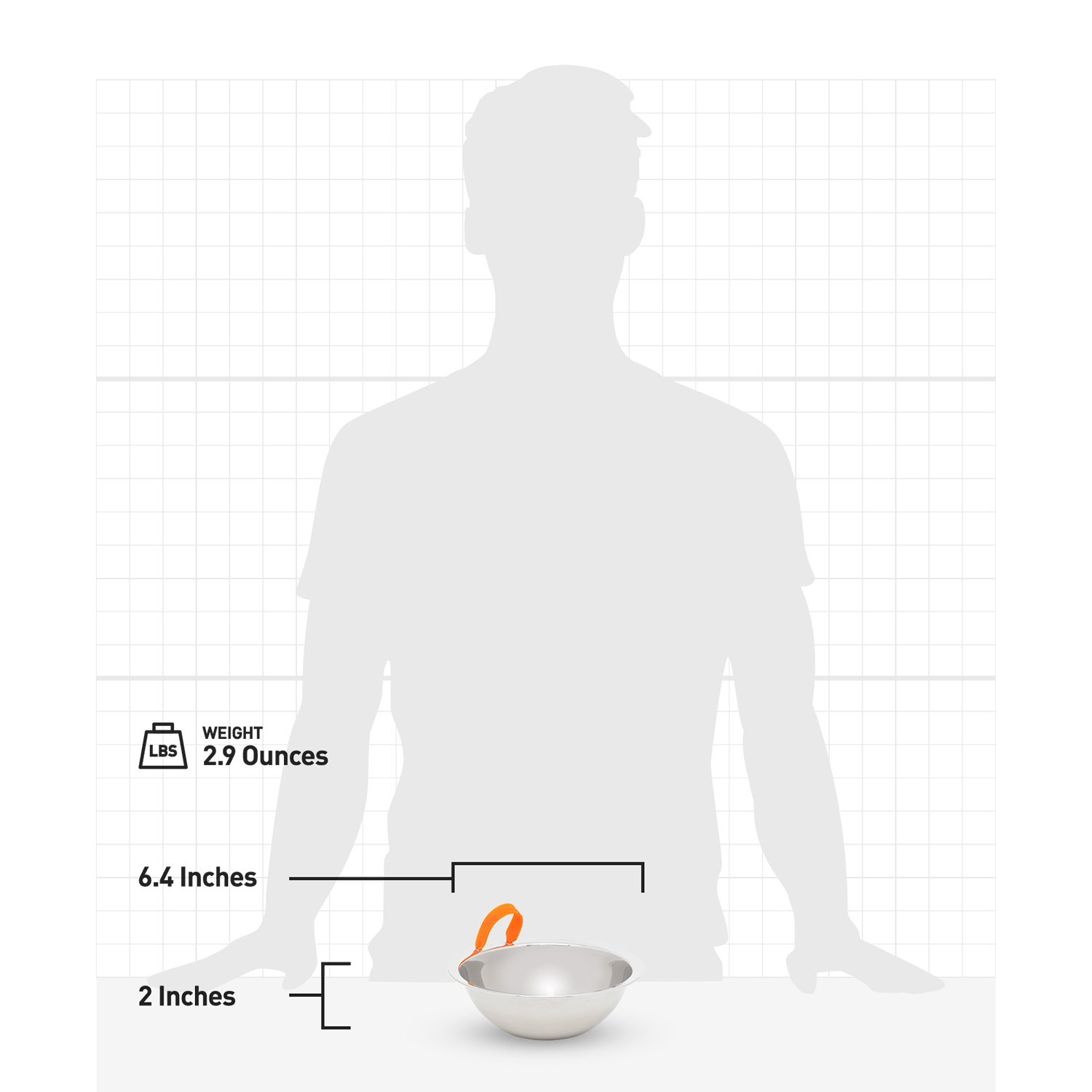 Frequently Asked Questions
How many come in one set?
Each set comes with 2 Flex Strap Bowls and 4 Flex Straps.
Are these dishwasher safe?
Yep! Stainless Steel is safe for the top rack of the dishwasher, just dry it off completely before storing.
Can I cook on these?
We do not recommend using this as a cooking surface. Check out our pots if you're looking for something to cook in.
Does it come with a stuff sack?
No stuff sack required! The edges are rolled and smooth so no sharp spots to worry about. Use the Flex Straps to hang them on your pack or thread thread the straps through a couple plates stacked togehter for a snug fit in your pack.
Why stainless steel and not aluminum?
Stainless steel is a stronger material and will hold up better in the long run (more adventures, less gear replacement!)